ChatGPT in HR – major developments and concrete fields of application
ChatGPT marks the beginning of the age of artificial intelligence. Faster than many expected, a new era of AI technologies is now entering the market. These technologies hold huge potentials, but also raise far-reaching questions.
We present ChatGPT, shed light on these new developments, and show very concrete application fields for AI in Human Resources.
1. ChatGPT: What is it anyway?
ChatGPT is, in a way, an interactive Google. Users can ask all kinds of questions via a chat window (prompt), whereupon ChatGPT generates an answer. What is special about ChatGPT is not only that, like Google, it can access an unimaginable amount of data, but also how well it understands people's questions and concerns.
Unlike Google, however, ChatGPT does not just passively provide information, but can write entire articles on command, provide code for apps and websites, or optimize data structures.
In doing so, ChatGPT has a "memory", i.e. users can refer to certain aspects from the chat history – just like in a real conversation – to specify their concerns and get better results.
2. KI, disruption, and society
If you give ChatGPT a try yourself, you'll realize that the so-often-talked-about future of artificial intelligence now seems to be no longer a future, but a present.
Given the disruptive potential of AI, many people are now asking themselves: Is this actually a good development now, or do we need to be seriously worried about jobs and society?
Unfortunately, there is no simple answer to this question. Utopias and dystopias seem to be so close to each other here that answering this question is extremely difficult (and ultimately, of course, also a question of perspective).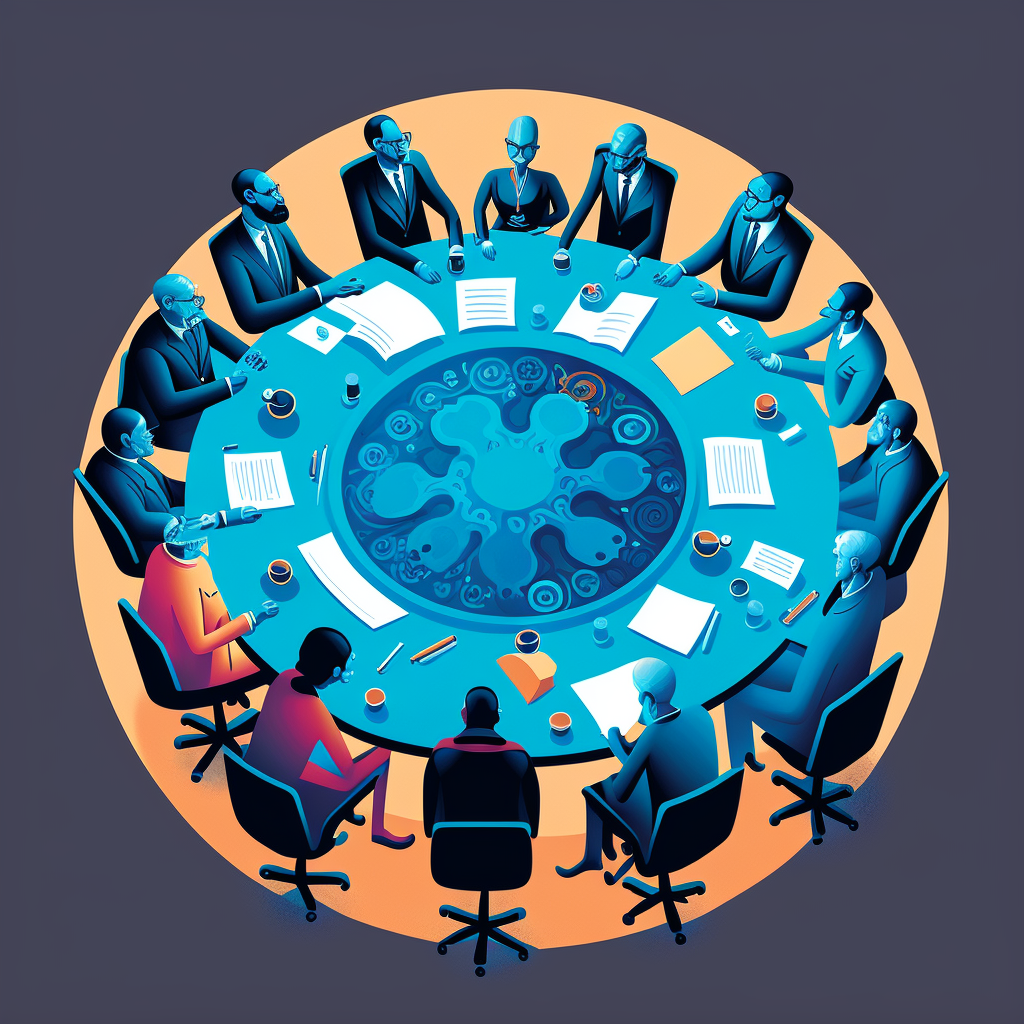 3. Automation of processes in HR by using ChatGPT
Regardless of the social dimension, however, there are numerous concrete application areas for ChatGPT that companies should have on their radar – especially in HR.
The central keyword here is automation.
The related question: Which technical processes previously performed by humans can be automated in the age of ChatGPT? What advantages and what risks does this entail?
Journalist Gudrun Porath, for example, cites the following immediate areas of application:
Job postings
References
Notices of termination
Warnings
Rejections
Employment contracts
Renowned HR analyst Josh Bershin goes one step further and finds concrete application areas for AI in onboarding, for training in sales and internal processes, as well as in coaching and further education for specialists and managers.
Fair enough, but why don't we actually ask ChatGPT itself? Here is the answer we received:
Try ChatGPT yourself at the next opportunity, for example, when formulating a LinkedIn post or an email.
And gladly point out ChatGPT on the occasion to gender sensibly 😉
4. People and strategy: unused potentials
If one shares the assessments of the experts and ChatGPT itself, the question immediately arises for many: What will happen to the jobs of the people who were previously responsible for these tasks?
As is so often the case in the context of AI, there is no simple answer. Pessimistically, many jobs would be eliminated without replacement because fewer employees would be needed to accomplish a certain workload.
In the context of HR, however, we think this is too short-sighted. The more time AI applications like ChatGPT save us, the more resources are freed up to focus more on people and strategies.
After all, who doesn't know the problem of never finding enough time for strategic and interpersonal matters in day-to-day operations? There is so much potential here that can only be exploited by people in the foreseeable future.
5. Fit for the future with HR factory
Since for us at HR factory the focus is on people anyway, we would like to conclude with a tip: If you educate your employees in time and train them in the effective use of AI applications, you can make the most of the potential and also increase employee satisfaction.
HR factory therefore now increasingly offers consulting services so that your employees are optimally prepared for the strategic and human challenges of the future.